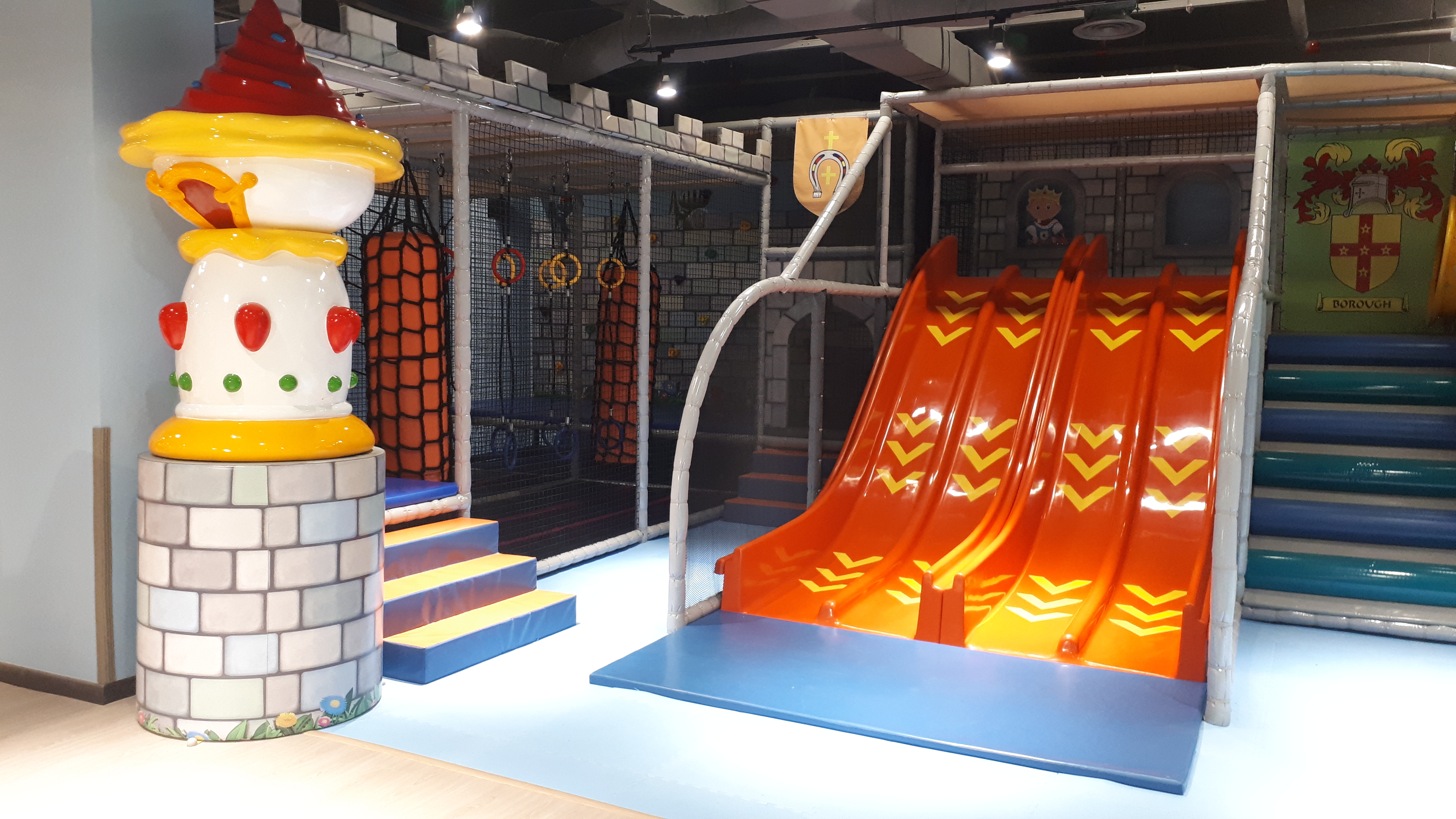 Kingdom Play Area:
Explore the magical (and spacious!) land of Waka Waka KL by climbing the walls of tall castles, scaling active volcanos, and sliding onto the lush fields of a land far, far away on fun slides! Crawl through tunnels and bounce on safe and colourful play equipment. Perfect for ages 4 and up.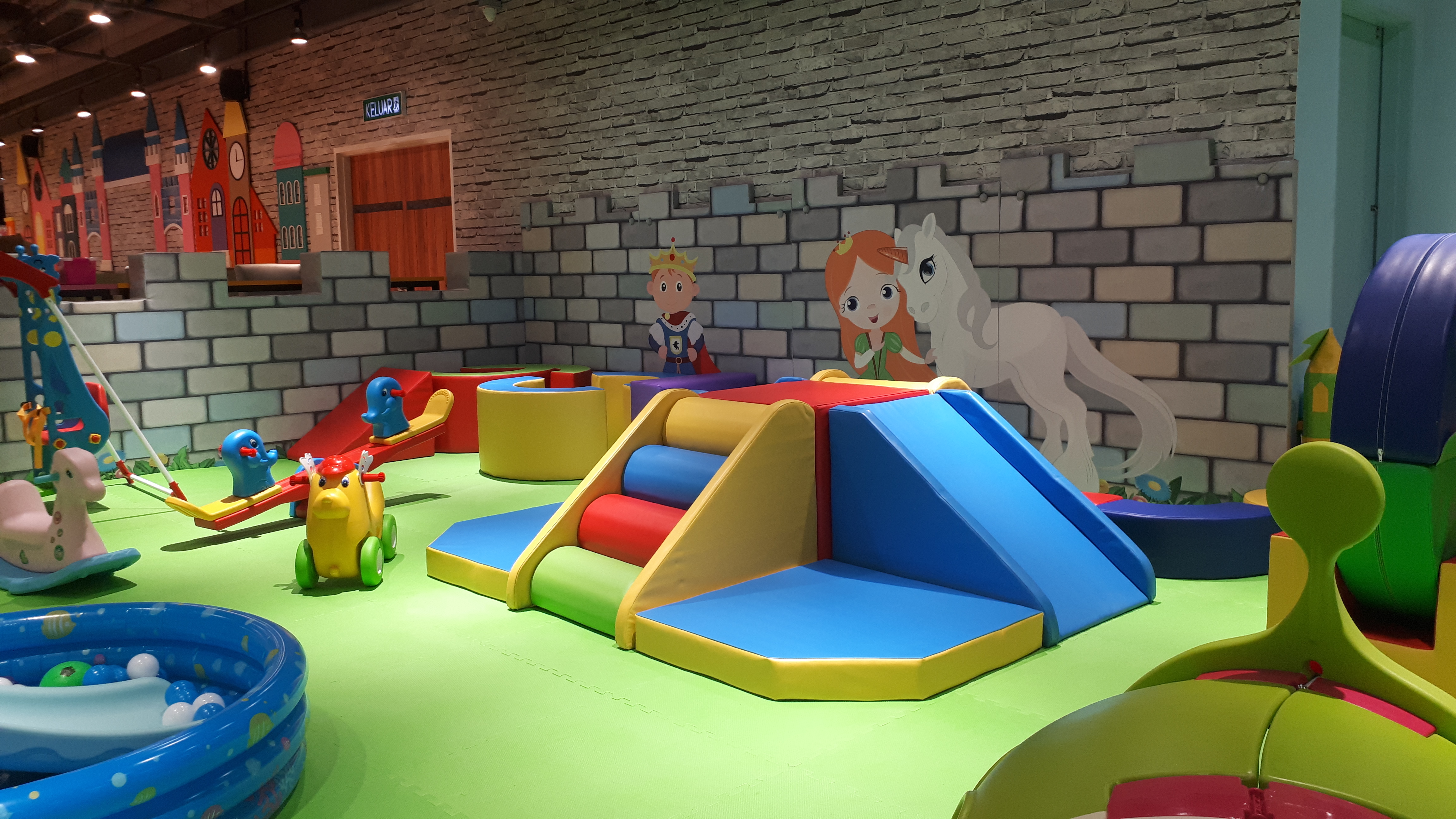 Toddler Area
The little ones can play safe and sound in their mini version of our fairytale land. Soft play blocks and play pens that stimulate various aspects of learning through play will be available at the Toddler's Section. Perfect for 18 months – 3 years.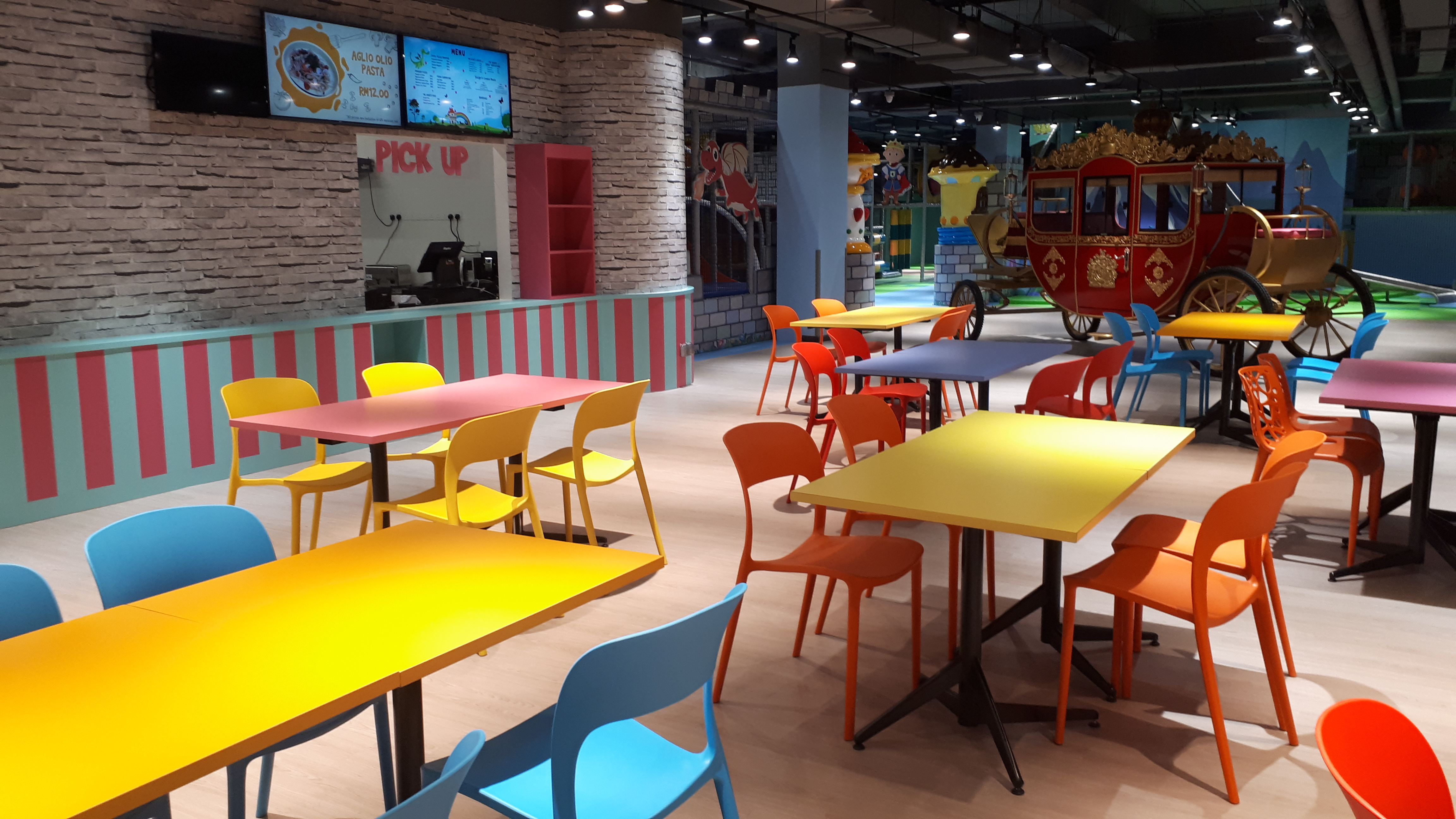 Royal Dining Hall
Parents can relax at Waka Waka's in-house café while the children run and play! Enjoy full meals, knick-knacks or simply sit back with a good cup of coffee.