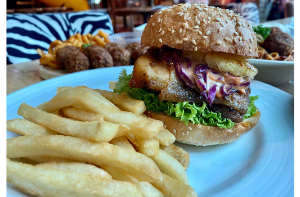 New Menu @ The Lion's Den
Enjoy fresh meals made hot from our kitchen. Members enjoy 10% off (no minimum spend required). Be spoilt for choice from our selection of mains which features burgers, pastas, pizzas - or stick to classic munchies like delicious chicken nuggets and crispy fries.
All food items and ingredients are Muslim-friendly, with no pork or lard.
Browse our brand new menu here.